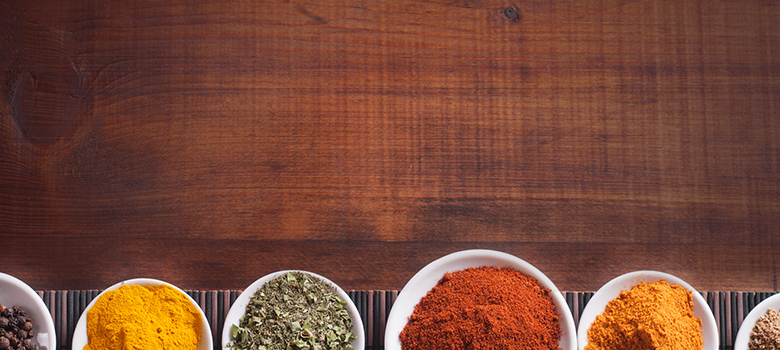 Empire Spices & Foods Ltd.

Empire Spices & Foods Ltd.
Our journey began from a small shop in the holy city of Nashik in Maharashtra. The sheer quality and taste of the exotic spice blends developed soon became a favourite with the masses and necessitated the formation of a dedicated manufacturing unit to fulfill the market demand. It became the stepping stone of the renowned brand of spices – "Ram Bandhu Masale".
Gradually the demand and popularity of Ram Bandhu Masale started spreading to other cities of Maharashtra. With continual expansion a public limited company was established in 1994 with the name of "Empire Spices and Foods Ltd.".
Quality and innovation are the pillars of our success in the pursuit of culinary ecstasy. For us product quality is sacrosanct. We implement the best-in-class research and development techniques and ensure all products meet our strict quality standards. We always make it a point to come up with products that are attuned to the tastes, preferences and lifestyles of our consumers; products which make the whole cooking process convenient.
By understanding the complex art of cooking, food consumption behavior and consumer preferences, we have developed a wide assortment of products ranging from Ground Spices, Blended Spices and Specialty Spices to Papads, Pickles, Sauces, Pastes, Seasonings and Indian Snacks.
Our market presence spans 12 states in India with more than half a million retail shops and a large field force dedicated to supplying the best spices and culinary delicacies to all our consumers.
We also cater to international markets like US, UK, Qatar, Dubai, Canada, Germany, Netherlands, Luxembourg and Bahrain.
We  have  come  a  long  way and just as we have tried to make your food better, we have also strived to make the world a better place with our CSR activities. The  secret   of  our   successful   journey  is  teamwork  and  the  cooperation of our partners and associates. We believe in treating our employees as partners and encourage them to bring fresh ideas on-board. As an organisation it is our mission to win the heart of every customer by making their food taste even better, every time.

Vision
Empire Spices & Foods Ltd. aims to be 'The Company' to provide convenience and taste enhancement for making Food enjoyable and palatable.

Mission
To grow together and delight our customers, employees, shareholders, suppliers and well-wishers by developing value-for-money products.

Value Statement
We want our organizational structure and culture to promote employee involvement, open communication, teamwork and professionalism in every aspect of work.